FROM REV'D. JENNIE APPLEBY
The Waiting is over!

There are some who wait most of the year for Christmas for it is their highlight and they love all things connected with it; the decorations, Christmas shopping, carol singing and the sentimentality of the season.
On the other hand, there are others who would be quite content if the word Christmas was not mentioned until at least the beginning of December!
Whichever group you are in, the Christmas season is well and truly upon us, especially now that the TV adverts are out. The number 1 advert is a Christmassy fairy tale from a well-known department store where a young man and woman meet on a train, and eventually meet again after he tracks her down on social media. I won't give away the whole story but we are led to believe they live happily ever after.
The first Christmas wasn't quite like that, although there was a fair amount of waiting involved, in fact several hundred years. Abraham and Sarah waited, Isaiah and others like him waited, John the Baptist waited and lastly, Mary waited for the coming of God's Son. There weren't any fancy decorations on Christmas Eve, although there was some angelic singing. So what about the 'happily ever after?' Well the birth of Jesus certainly changed the world, and his life and ministry, death and resurrection continue to change the lives of individuals.
If we really want to celebrate Christmas, we need to understand the impact not only of a new baby, but of a man who came to bring much sought-after love, peace and a radical new way of living. Now that is worth waiting for and celebrating.
With Christmas blessings,
Jennie
Christmas Services across the Parish
We offer you a warm invitation to celebrate the season with us at one of our worship centres.
Sunday, 3rd December
2.30pm 'Christmas Crackers' for families at Good Shepherd Church Hall
Wednesday, 6th December
6.30pm Co-op Memorial Carol Service for the bereaved. at St. Mary's.
Sunday, 17th December
10.45am Christingle Service at St. John's
4.00pm Candlelit Carol Service at St. Mary's
6.30pm Community Carols at The Boringdon, Turnchapel
Tuesday, 19th December
3.00pm Carols at Selkirk House, Plymstock
Sunday, 24th December ~ Christmas Eve
10.00am Together @10 Service at Good Shepherd
3.00pm Christingle at Good Shepherd
4.00pm Christingle at St. Mary's
5.00pm Christingle at Good Shepherd
11.30pm Midnight Communion at St. John's
11.30pm Midnight Communion at St. Mary's
Christmas Day
9.00am Informal Worship at Holy Family, The Staddy
9.00am Family Communion at Good Shepherd
10.00am Family Communion at St. John's
10.00am Family Communion at St. Mary's
Sunday, 31st December ~ New Year's Eve
10.00am Together@10 Service at St. John's.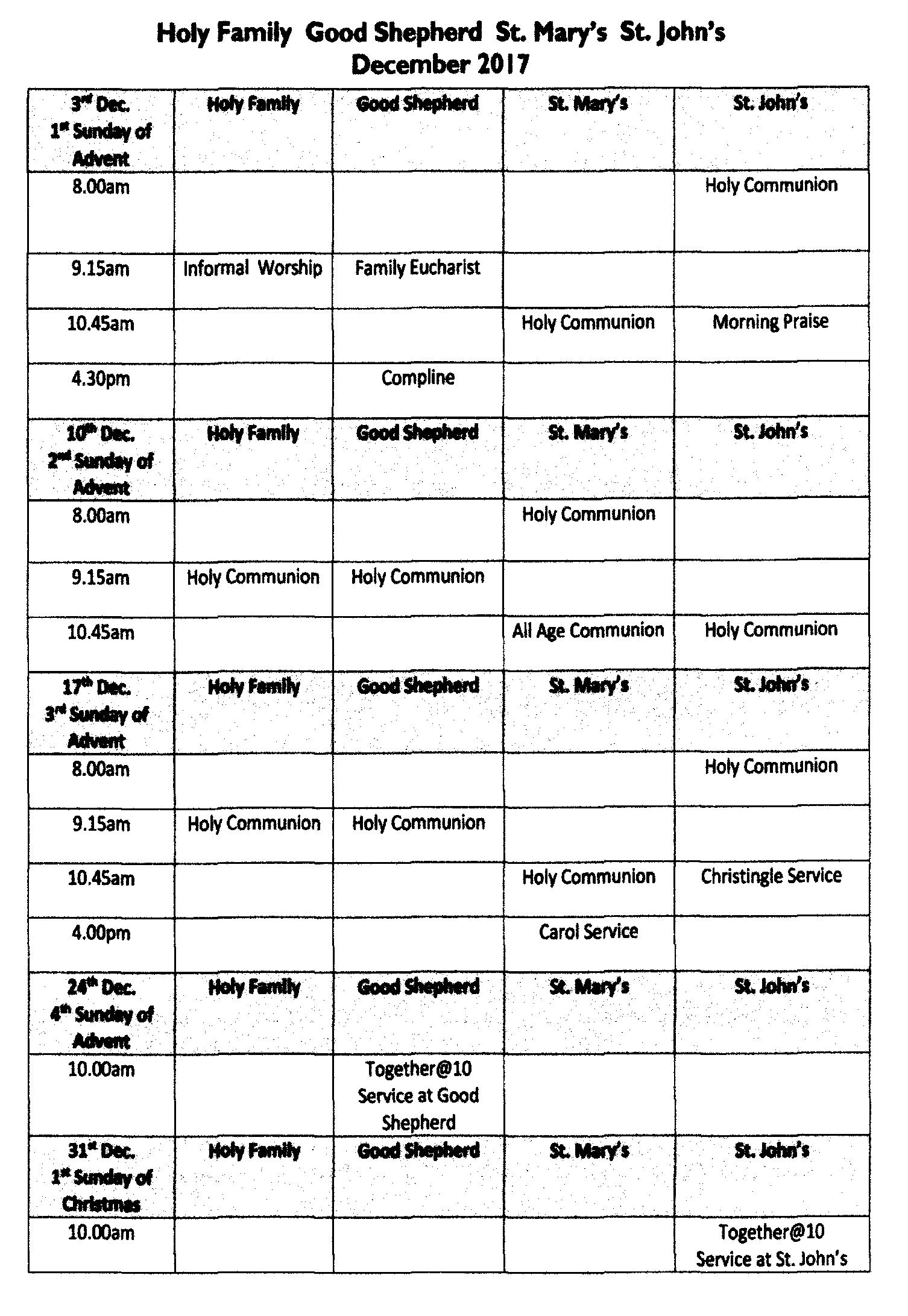 THANK YOU
A huge THANK YOU to all who came along to St. Mary & All Saints Church on Monday, 20th November, to my Service of Institution & Installation. Thank you for your support and prayers as I begin in my new role as Team Rector.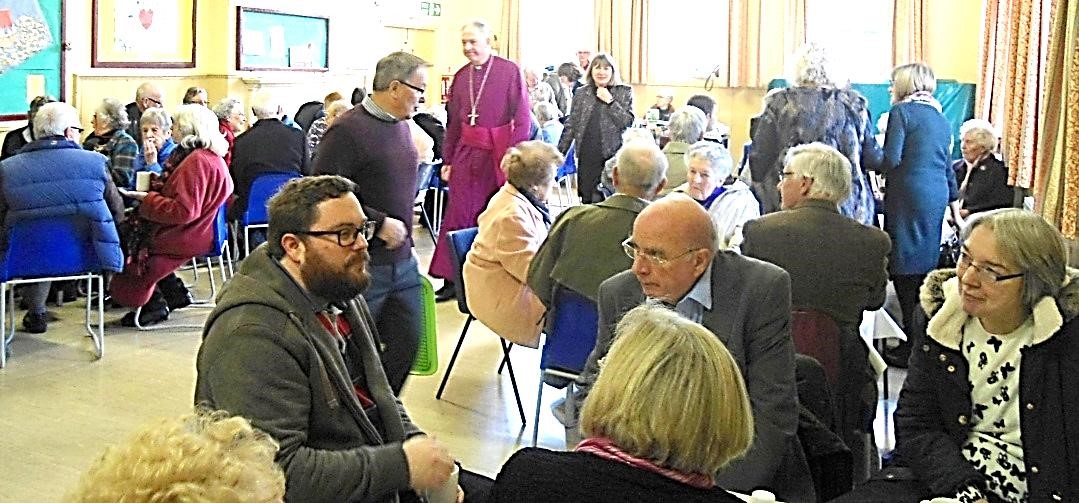 And THANK YOU to all who took part in the Service, who helped to prepare and serve food, and those who did the washing up. What a feast it was and how did we manage to squeeze so many people in the church hall! The cake was delicious and the flowers are beautiful.
Thank you for working so hard to make it such a successful evening and an event to remember. And thanks be to God for his blessing upon us all.
With very grateful thanks, Jennie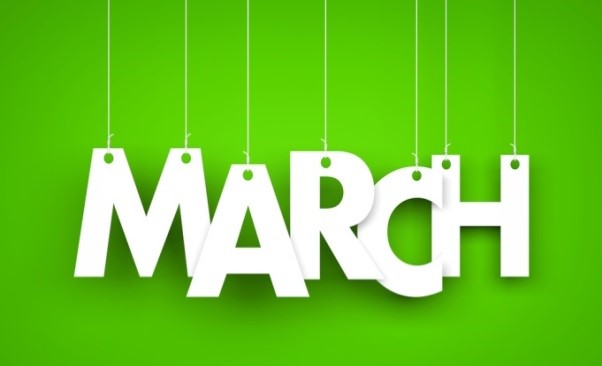 Let me introduce you to Mark. Mark is a young man in a bit of a hurry – usually gulping his food down, and telling his stories like there's no time to lose. But his stories are worth listening to – if you can keep up with him! That's because Mark was a friend of Peter, who was a close friend of Jesus.
So Mark's stories paint us a pretty accurate picture of what Jesus said and did. Mark may not win any prizes for grammar though – he always uses the language of the street so we can all understand what he's saying. And as soon as he has finished one story about Jesus, he's on to his next! Mark was a bit of a pioneer: in fact he was probably the very first person to write down the life of Jesus, so we've got a lot to thank him for.
So why not sit down with a cuppa and set aside a couple of hours and read his whole book. You won't get bored at the pace Mark sets! And when you've finished, you'll want more … and you'll have just started.
Mark's Life of Jesus. Available in all good churches from the beginning of December.
-Rev Dave Appleby
3 Bishops and a Mayor!
Did you know that the collective noun for a group of Bishops is a Bench, a Psalter, or a Sea? Well you do now! And did you know that we have not one, not two, but all three Bishops of the Diocese coming to the parish before February is over?
Firstly, by the time you read this, you may already have met Bishop Nick at Jennie's Induction. Only six days later, Bishop Sarah will have taken our Confirmation Service. And on February 4th, to complete the hat-trick, Bishop Robert will take our Together @ 10 Service. Finally, at 10.45am on Palm Sunday, March 25th, the Lord Mayor, Councillor Wendy Foster, will hold her Civic Service. All these Services will take place at St Mary's simply so we can get everyone in: and what a privilege it is for us to have so many dignitaries with us in such a short period of time.
All are welcome, so spread the word to friends, neighbours and colleagues. -Rev Dave Appleby
St. Mary & All Saints
Tuesday mornings during Advent @10am
A Service of Holy Communion with an Advent Meditation
followed by coffee and a short discussion
'Those who wait'.
Dec 5th: Sarah
Dec 12th: Isaiah
Dec 19th: John the Baptist
Come & join us. You will be most welcome.
FROM THE PARISH REGISTERS at St Mary's in October 2017:-
Baptism:
15th October ELLIS MARY HILL, daughter of Richard and Rebecca.
29th October CHARLIE MICHAEL ROBERTS, son of Shane and Rebecca.
29th October JESSICA JANE HOSKIN
DAISY MAY HOSKIN
DARCY ROSE MILNE, the daughters of Matt and Kelly.
29th October CURTIS PARSONS (Adult)
Weddings:
28th October TOM MONKHOUSE and KERRY LUSCOMBE
Funerals: There were no funerals at St Mary's in October but there was –
30th October A Thanksgiving Service for FRANK CROWE.
ST JOHN'S CHURCH, HOOE
MORNING PRAISE SERVICE
10.45am on 1st SUNDAY OF EACH MONTH
An informal act of worship for all ages.
also
CHRISTINGLE SERVICE
10.45am on Sunday, 17th DECEMBER 2017
All welcome.
ARMISTICE REMEMBRANCE, HOOE GREEN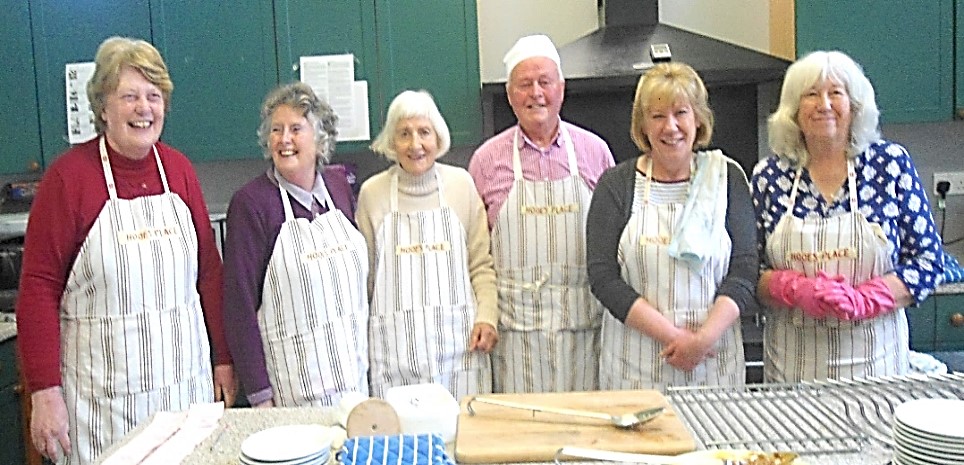 (Photo: Robin Blythe Lord)
An Act of Remembrance at the D Day Memorial Stone on Hooe Green led by the Rev'd Dave Appleby.
USED POSTAGE STAMPS
Please collect your used postage stamps this festive season, and throughout the year, they can be forwarded to the charity Leprosy Mission in Ethiopia.
This is a very worthwhile charity as leprosy is now a controllable, often curable, disease and your stamps really help. Contact Ruth Earl (Tel: 481708)
TIME FOR A RE-THINK
Christmas Sale and Coffee Morning
For several years St John's Christmas and Summer Sales have been attracting less and less support. So it was time for a re-think……the result was very worthwhile.
By increasing the entrance cost to £1.50 people were able to select a sweet or savoury item from the hatch and were served with limitless cups of tea or coffee at the tables around the hall.
To make room for people to sit and chat to their friends or neighbours, it was also decided not to have a Bric-a-Brac stall, this is not very profitable and needs lots of room. The permanent Book stall has also been removed and books for sale are now in a bookcase.
This revamped Morning Sale was well received and people stayed longer to chat and buy. All of which made for a very successful morning.
The main Raffle nearly sold out and the room Raffle was well supported.
Thank you to all the helpers and those who came, gave and supported St John's. Nearly £400 was raised with a further £190 from the main Raffle
FREE TO A GOOD HOME
SMALL CHEST FREEZER in working order.
'PAT' Tested July 2017. Contact: Tel: 407447
FROM ST JOHN'S PARISH REGISTER
FUNERAL OFFICE:
We remember those who have lost loved ones and commend to God the soul of:
November 3rd MARJORIE (PEGGY) FOSTER. A much loved Mother, Grandmother, Great Grandmother and Aunt.
~ ~ ~ ~ ~ ~ ~ ~ ~
We have been informed by the family that SHEILA COLEMAN of Yonder Street, Hooe, died on Saturday, 18th November, in Derriford Hospital after a short illness. The funeral will be at St John's Church; arrangements to follow.
'YOUNG @ HEART'
We welcomed Rev. Ian Provost and wife Margaret to the November 7th meeting. It was well attended with eighteen members turning up. Thanks to Daphne for turning on the heating and to Eileen for the cups of tea.
Ian spoke movingly of the dire days of Dunkirk with good participation from members. With the fall of France in May 1940 many French soldiers were brought to Plymouth. The King George VI asked for a Prayer for Deliverance and queues outside of St Paul's stretched for a quarter mile. Then there was the Luftwaffe and Battle of Britain. Perhaps it was Divine Intervention that made Hitler turn his forces on Russia. Many 'miracles' big and small.
Our thanks to Ian and Margaret, we were happy to see them again. We had a lovely tea, sang our hymn and went home happy to have shared fellowship once more.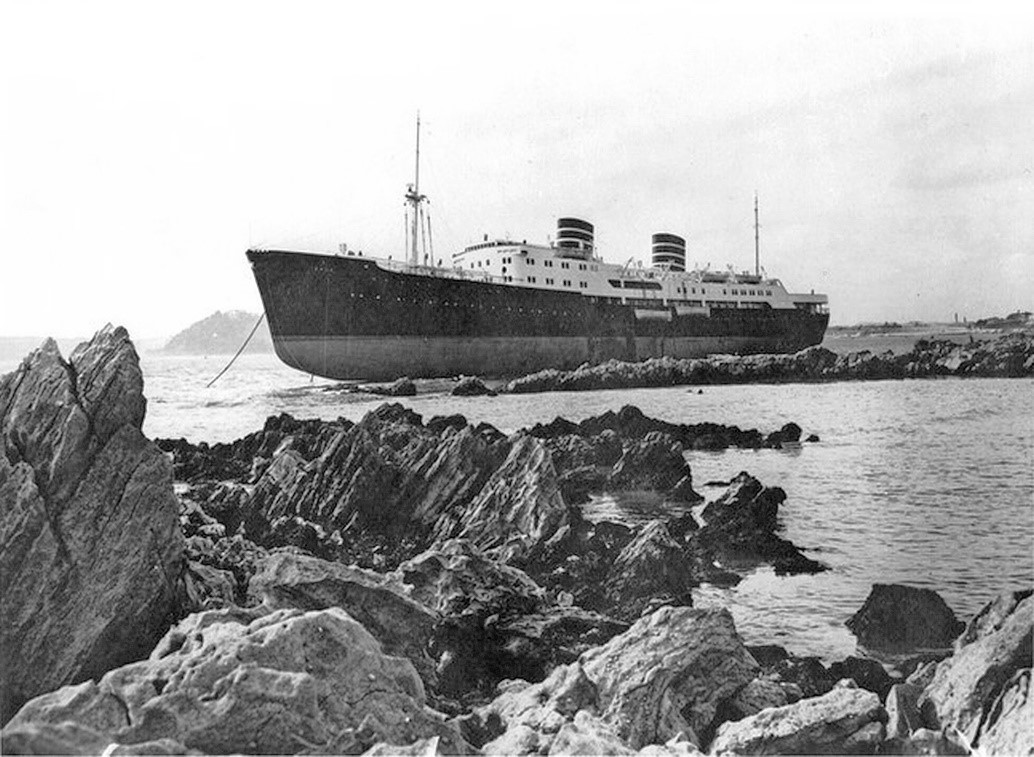 Photo: David Demellweek)
All welcome to our next Meeting. -Margaret Mitchell
The next Meeting is on Tuesday, 5th December, 2.00-4.00pm
In St John's Hall.
THANK YOU
Ruth would like to thank all her friends at St John's for all their 'Get Well' messages, prayers and colourful flowers following her recent hip operation.
Thank you. –Ruth Earl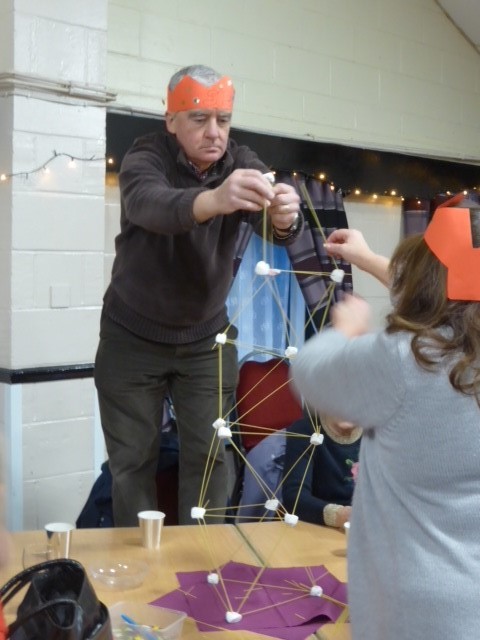 SATURDAY, 9TH DECEMBER, 3.30-6.00PM
PARISH CHRISTMAS PARTY
Fun, food & games for all ages.
at The Staddy, Staddiscombe
Bring & Share tea.
COMMUNITY ACT OF REMEMBRANCE AT ORESTON
On Sunday afternoon on the 12th November – Remembrance Sunday – the Church of the Good Shepherd in Oreston conducted a Community Act of Remembrance Service led by Rev. David Appleby.
On arrival at the church everyone was invited to light a candle which was placed on a table at the front of the church. People were given the opportunity to record a name of loved ones to be read out during the Service. The 'Colour Party', consisting of George Poad & Paul Galloway, presented the Standards.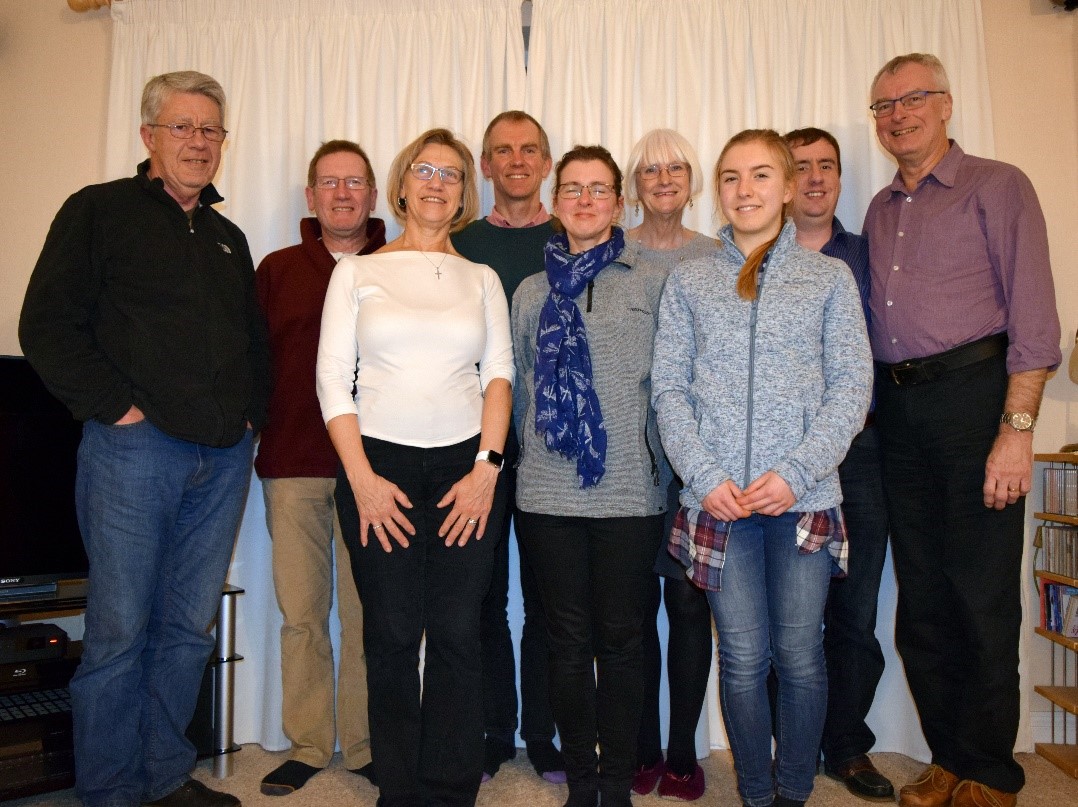 The Service included prayers, a reading from Matthew 25 v 1-13, a reflection on the 'poppy wave' by Sue Jones, an address by Rev. David Appleby and the hymns 'Great is thy Faithfulness', 'We turn to you, O God of Every Nation', Let there be Peace on Earth' & 'Make me a Channel of your Peace'. The names of the loved ones were read out by Lin Miller.
During the Service a poppy wreath was made with each member of the congregation placing a poppy into the wreath. The 'Act of Remembrance' was read by Graham Lea & the 'Last Post' and 'Reveille' were played by trumpeter Sam Gilbert.
After the Blessing the Service ended. It was the intention to then all process to Oreston Quay. Owing to the unfortunate timing of the arrival of a rain shower it was only a few members of the congregation who accompanied Graham carrying the wreath & the Standard bearers down to the Quay. There the wreath was placed securely onto the railings.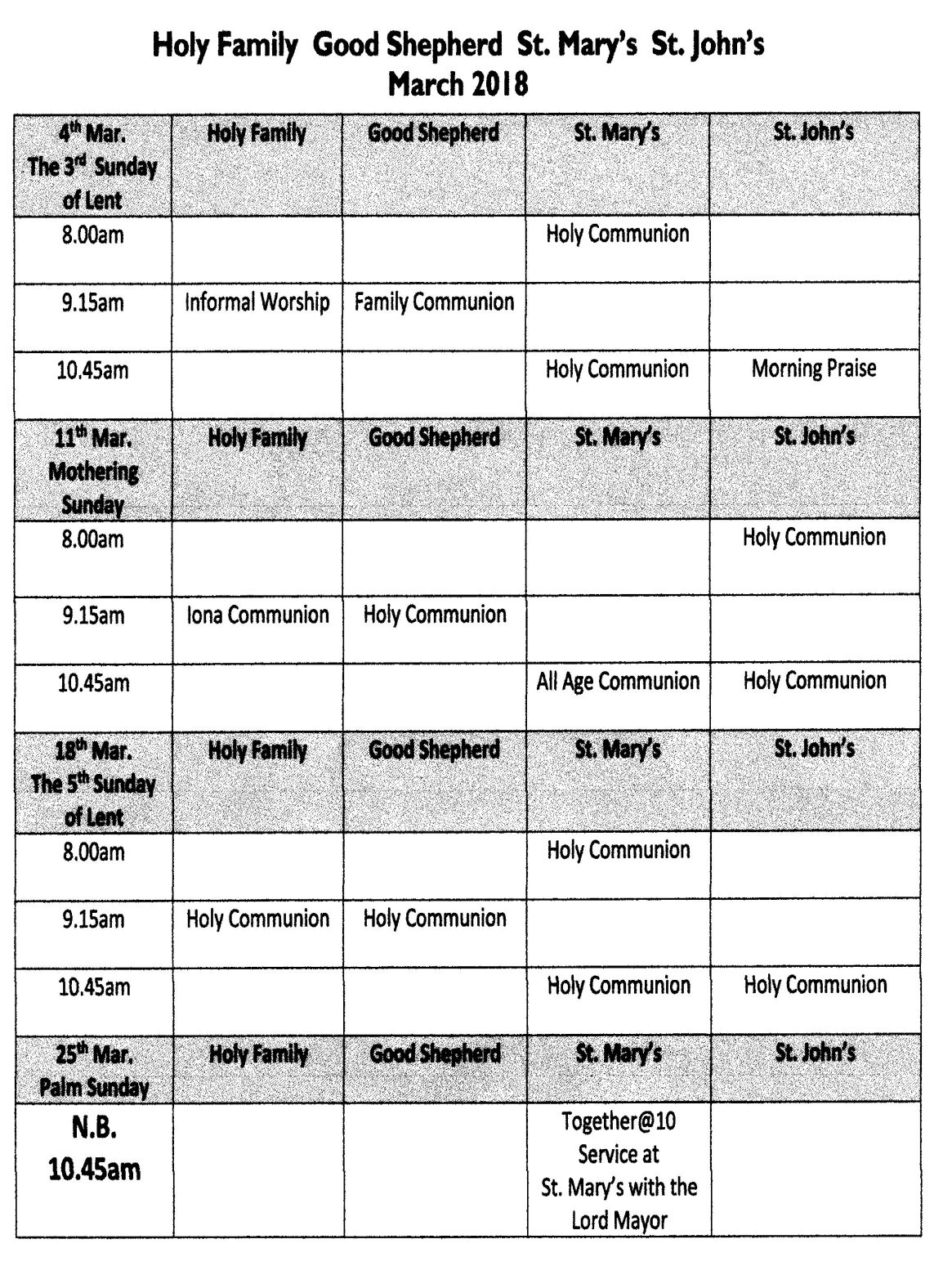 The afternoon ended with a very nice cream tea back at the church hall – a fitting end to a very moving service. -Allan Jones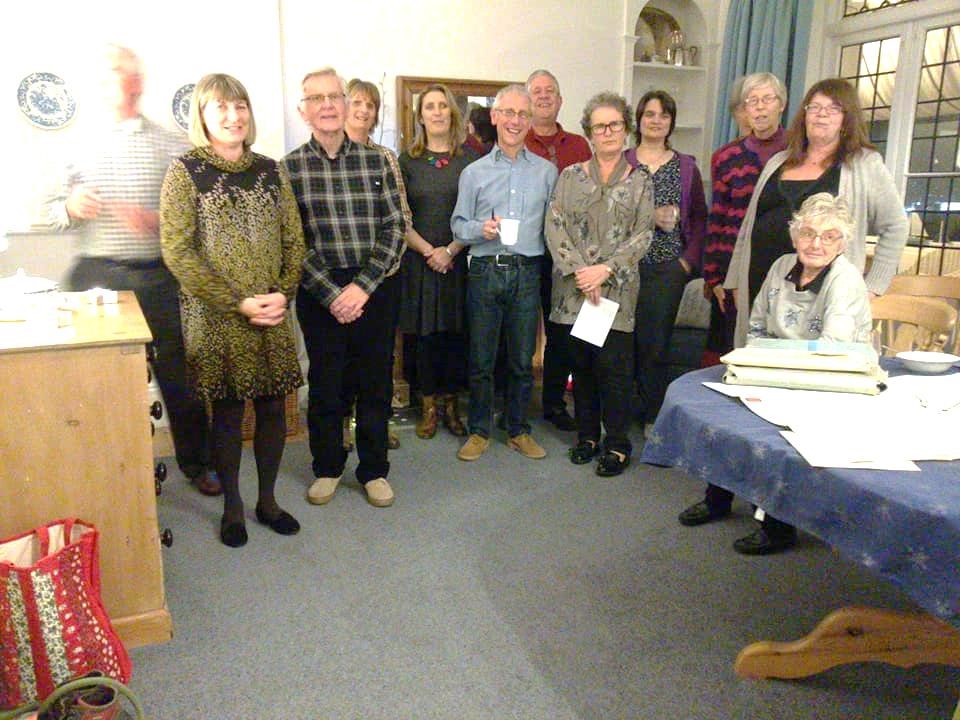 COMMUNITY NEWS
Plymouth Citybus
Contactless payment is now available across all Plymouth Citybus services and is the only Operator in Plymouth and the first in Devon to offer contactless as an on bus payment method. The payment method has been introduced after an extensive trial of the new tickets machines, which were installed across the Citybus fleet in October.
Buses accepting contactless payment methods include bPay, Apple Pay, Android Pay, Visa and MasterCard. Simply ask the driver for a ticket or multiple tickets and instead of paying with cash, use a method of contactless payment.
A379 Road Improvements
Residents, who live near or use Billacombe Road and Elburton Road in Plymstock are asked to provide feedback on recent road improvements to the A379 and how it could be further improved. Given the scale of house building taking place to the east of the city the review looks at the A379 between Pomphlett roundabout and Elburton roundabout and the large and small-scale improvements that were designed to create extra road space, improve traffic flow and increase safety for cyclists and pedestrians, as well as drivers and bus passengers. More changes are in the pipeline including a new junction on Billacombe Road at the entrance to Saltram Meadow to allow for better access and increased traffic coming from the new housing development. There are also plans for a pedestrian and cycle bridge across the A379 linking Saltram Meadow and Pomphlett Primary School via Blackberry Lane.
Residents and road users are asked to share their feedback online or take the opportunity to talk face-to-face with transport officers and Plymstock ward councillors at Plymstock Library on Wednesday 29 November, 10 to 2pm
The consultation will run until Sunday 10 December.
Feedback forms will also be made available at Plymstock Library and on request. These must received by the closing date.
In a recent review of the Council's Commitments it states at:
Commitment10, 'Review of the traffic light operations and tackle traffic bottlenecks to keep Plymouth moving' that conversion of the single carriageway road to dual carriageway to improve traffic flow and journey times on the Elburton Road (A379) would be implemented in the next three months.
Be Safe, Be Seen this winter
Plymouth's Be Safe, Be Seen campaign raises awareness of the dangers and reminds everyone, particularly those on their school journeys, to make sure they can be easily spotted on the roads.
Plymouth's road safety team is visiting schools to promote the campaign to children and parents, delivering reflective stickers to place on school bags or coats and offering advice on staying safe.
Safety tips when walking and cycling:
Make sure you're visible to other road users and pedestrians
Keep away from the kerb
Wear bright or fluorescent clothing in daylight or poor light
Wear reflective clothing at night; it shows up in car headlights. Fluorescent clothing is not as visible after dark
Always use lights when cycling in the dark, in the rain or if the weather is overcast – white lights at the front and red at the rear. Make sure your lights are working – it is illegal to ride on the road with no lights in the dark.
Chelson Meadow Upgrade
Following the closure of the Chelson Meadow landfill facility the site has been profiled, capped and restored.
Under the Chelson Meadow Landfill Closure Plan and Leachate Treatment Plant upgrade Rock Solid, industrial recycling experts from the Netherlands, which operates in the UK, has submitted a planning application (17/02126/ FUL) for permission to process incinerator bottom ash (IBA) on the site.
Incinerator waste from the Barn Barton plant is presently exported to the Netherlands for processing
The upgrade of the landfill site will dictate how it will be monitored and maintained for the next 60 or 70 years
On-site gas and leachate boreholes will manage the gas field and in-site leachate levels that are managed by another contractor in order to create electricity which is sold to the national grid for which royalty payments are made. Parts of the Leachate Treatment Plant which collects all of the leachate produced by the waste that has been landfilled has been in operation 24/7 for the last 23 years and despite regular maintenance the blower units (which aerates the leachate as part of the treatment process) are considered to be a statutory noise nuisance after assessment which is now considered an issue by the Environment Agency in light of the close proximity to the site of the new housing development being built adjacent to the site.
New Winter Road Vehicles
Five new multi-function vehicles will help to keep Plymouth's roads moving this winter.
The new trucks have a quick-change body, which means the chassis can be easily fitted with a gritter, tipper or 'hotbox' attachment for repairing defects.
Each vehicle is fitted with a tracking device that monitors the tonnage of salt used on different parts of the network during each trip and shows where extra salt is needed to deal with more hazardous areas, for example where ice has already formed or there is excess water run-off.
Road maintenance contractor SWH Group monitors the weather closely via a dedicated forecast station and two sensor stations, to ensure roads are pre-treated with salt before temperatures drop and help prevent icy patches from forming.
Plymouth's salt barn at Prince Rock Depot is stocked up with 1,000 tonnes of salt and the 400 community salt bins around the city have been topped up for people to use locally on public roads and footways when the weather turns colder.
Teams from the Council and SWH Group are ready to respond to various weather-related issues such as fallen trees, blocked gullies and localised flooding – as well as manage traffic flow and help keep road users safe in dark, wet and cold conditions.
Note: The deadline date for items for January 2018 Magazine is Dec 15th 2017
Our thanks to the Advertisers who sponsor this Magazine.
Advertisements and service quotes do not imply recommendations on the part of the Church.
Opinions expressed are not necessarily those of the Editor.
Printed & published by St John's DCC, Hooe, Plymouth UK. © Plymstock & Hooe PCC 2017.