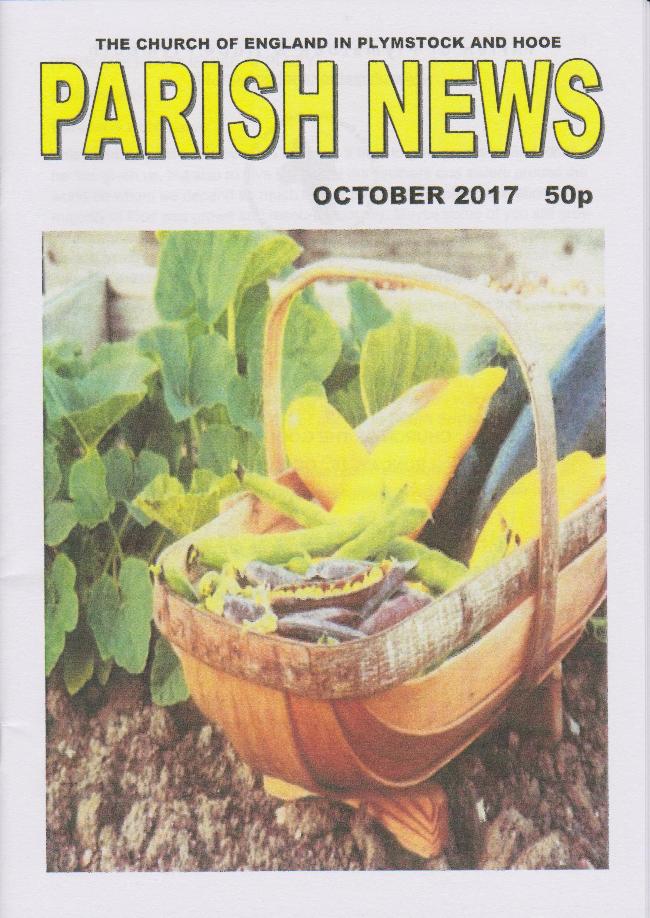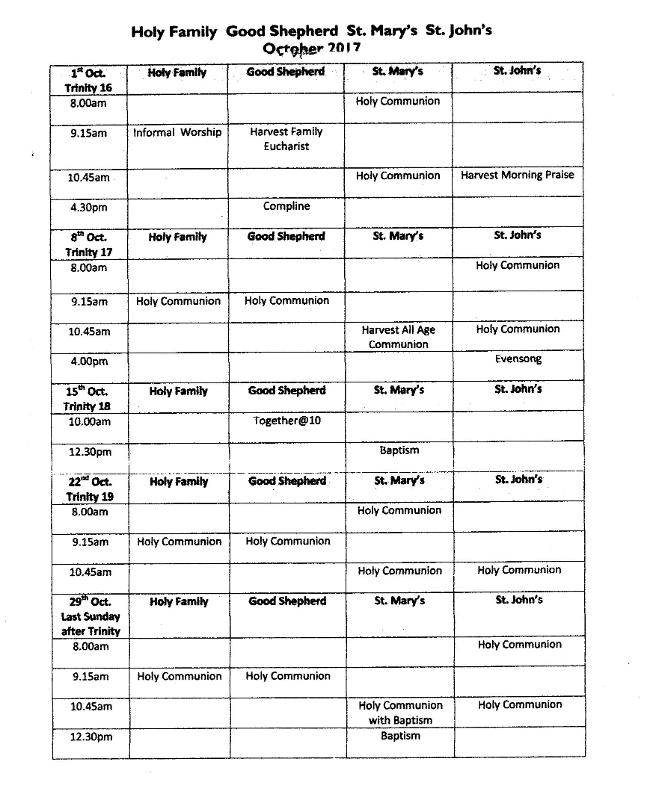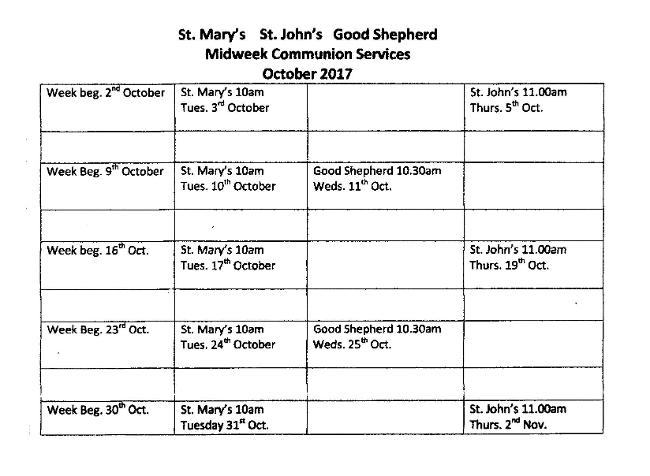 FROM THE REV'D JENNIE APPLEBY
Dear Friends,
Harvest & Hurricanes
This month we will be celebrating Harvest, a time to give thanks to God for all he has given us, but also to give thanks for our brothers and sisters around the world on whom we depend so much for our daily food. In past generations the majority of food was grown and resourced locally. Maybe some of you still grow your own vegetables and fruit in your garden or allotment. Wherever possible, we are being encouraged to buy local produce. However, many of us still rely on supermarkets and so we celebrate a Harvest for the world.
So Harvest is also a time to think of those without a harvest, and this year we are mindful especially of all who have suffered from natural disasters in recent times including the famine in South Sudan, mudslide in Sierra Leone, flooding in South Asia and hurricanes in the Caribbean Islands.
The famine in South Sudan has been described as the worst food crisis the country has ever faced - 50% of people in South Sudan urgently need food and security.
We can feel helpless in the face of these recent disasters. As we pray for all those affected by them may we be ever thankful to God for all that we have been given.
A prayer from Christian Aid: I hope you will find it helpful at this time.
A Prayer for those affected by floods
Compassionate God, source of all comfort,
We pray for the people whose lives have been devastated by rain and flood.
Bring them comfort, we pray.
Protect the vulnerable. Strengthen the weak.
Keep at bay the spread of disease.
Have mercy on all those working to rescue the stranded
and to feed the hungry.
And may our response to their suffering be generous and bring you praise.
For we ask it in Jesus name, Amen.
Every blessing this Harvest season,
Jennie
COFFEE MORNING
SATURDAY, 14th OCTOBER 2017
10.30am to 12.30pm
CAKE STALL ~ BRING & BUY ~ RAFFLE
St Mary & All Saints Parish Hall,
Church Road, Plymstock
In aid of Church funds.
FROM THE PARISH REGISTERS at St Mary's in August 2017:-
Baptisms:
13th August EREANIE MANDY KYPRI, daughter of Kieran & Paraskevoulla
Weddings:
5th August GARY WILLIAM MENZIES and KATRINA ANNE HOOPER
12th August LUKE MOUSLEY and DONNA DAWSON
Funerals:
21st August JACK FLINT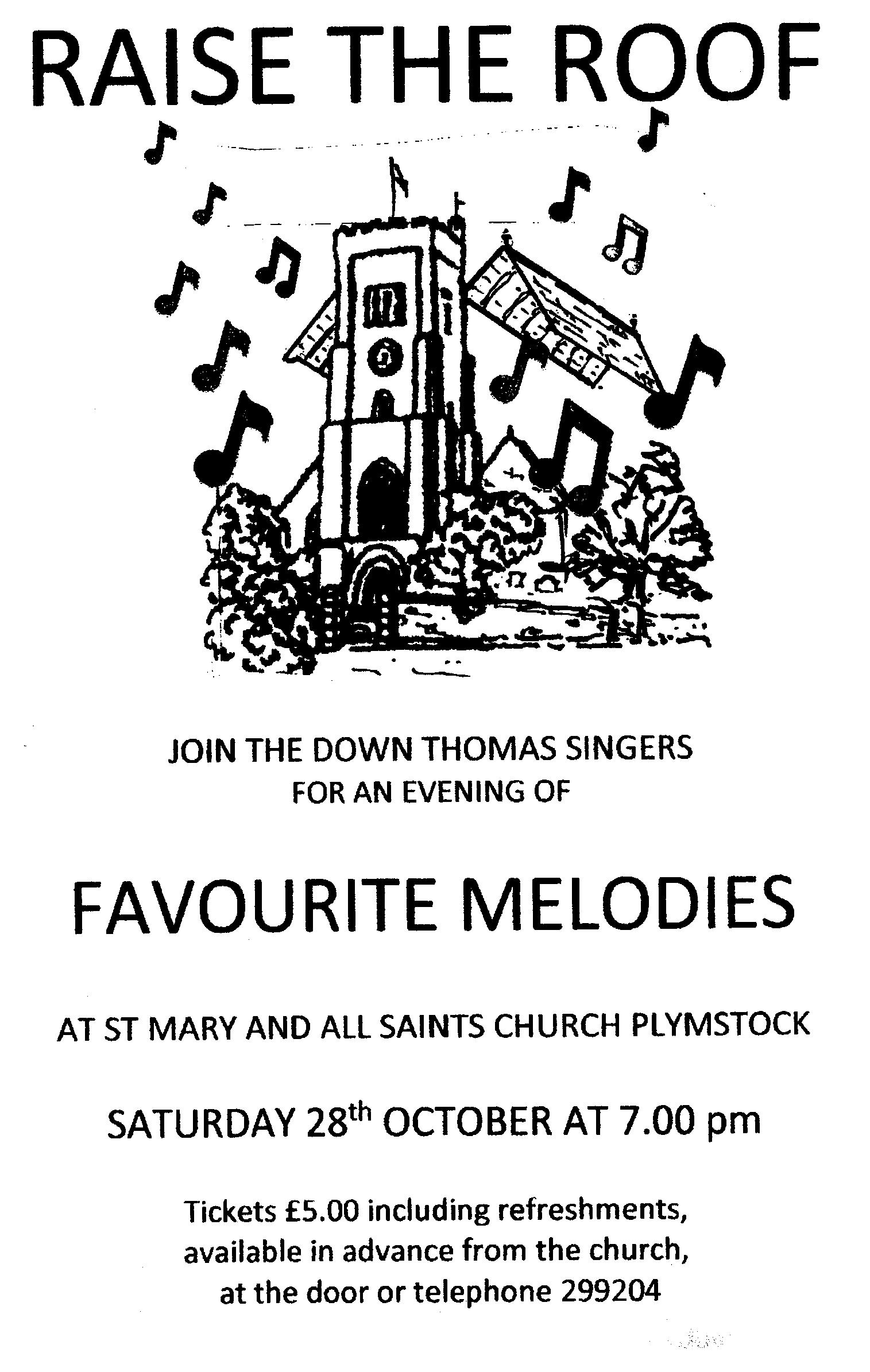 QUEENSFERRY CROSSING
A member of St Mary's congregation became one of the first persons to drive over Scotland's Firth of Forth on the new Queensferry Crossing in the early hours of 30th August 2017 making history once more.

Dr Hugh Pincott of Peeks Avenue and his driver, a senior reporter from The Courier regional newspaper, spent hours on reconnaissance runs between Edinburgh and Fife hoping to access one of two entry points to the new bridge. Officials would not divulge when it would open. Parking near a roundabout over the new motorway they waited patiently. Then at 1.45am, flashing blue lights below alerted them and with swift acceleration they made history as one of the first fifty vehicles to cross. What inspired Hugh to make the journey north?
"The new Crossing is a triumph for Scottish engineering: the longest triple-tower cable-stayed structure in the world. I studied and worked in the area, knowing it well. I just had to be among the first people to use the Crossing. An opportunity like this doesn't happen every day." -Hugh Pincott
Dr Pincott made Scottish bridge history previously: he was the first member of the public to drive across the Tay Road Bridge when it opened officially in August 1966.
The following is extracted from an article in a Scottish newspaper dated Feb 14th 2017 by Michael Alexander (Michael Alexander Courier Newspaper Features Writer - Feb 14th 2017). It concerns a song written about Hugh Pincott, a member of St Mary's Church, Plymstock, and one of his exploits in 1966.
FIRST MAN TO DRIVE ACROSS THE TAY ROAD BRIDGE IS IMMORTALISED IN SONG BY TAYSIDE SONGWRITER
A former Dundee student who made history by becoming the first member of the public to cross the Tay Road Bridge when it opened in 1966 has been immortalised in song by an award-winning Tayside song writer Eddie Cairney.
Perth-born Eddie Cairney, who now lives in Arbroath, has released an album called Tay Road Bridge which features a song dedicated to Welshman Hugh Pincott, now of Plymouth. The song 'A Dragon ow'r the Tay', tells how Hugh, then a chemistry student at Queen's College, Dundee, draped a Welsh dragon flag over his car when he made the crossing from Dundee to Fife on the day of the bridge's official opening on August 18, 1966.
Eddie, who was inspired by Hugh's visit to Dundee during the Tay Road Bridge's 50th anniversary celebrations last summer, said: "When I read the story of Hugh being the first person over the bridge, I thought it was a great subject for a song."
Hugh, who was awarded the first PhD from the new Dundee University, which also celebrates its 50th birthday this August, said of the song: "It's unbelievable. I feel both humbled and honoured to be featured in verse and music by such a talented, well-known Scots artiste like Eddie. I am already collecting his albums!"
Hugh Pincott in 2016 when he returned to the Tay Road Bridge 50 years after he made history by becoming the first member of the public to drive across.
Hugh Pincott making history as the first member of the public to drive across the Tay Road Bridge when it officially opened on August 18, 1966.
Eddie, 64, says his Tay Road Bridge album should have been out "ages ago". But Eddie is no stranger to music and song influenced by Dundee and wider Scottish history. Last year he featured in The Courier for his efforts to put the complete works of Robert Burns to music. Eddie, a former Perth High School pupil, has a piano style influenced by Albert Ammons, Champion Jack Dupree and Memphis Slim, and a song-writing style influenced by Matt McGinn, Michael Marra and Randy Newman.
-Richard Harvey
BRIDGET AND FRANK CROWE
It is difficult to imagine St. Mary and All Saints Church without the presence of Bridget and Frank Crowe. They had been faithful members of the Parish for many years and, in the past, served also in the wider Deanery and Diocese. Their deep Christian faith touched many within the Parish.
Following a stroke, Bridget died on 29th August at St. Vincent's Nursing Home, Plympton. A Service of Thanksgiving with a Celebration of the Eucharist was held at St. Mary's Church on Thursday 14th September. Early the following morning, on 15th September, Frank also died peacefully in hospital.
Although their deaths are tinged with much sadness, we rejoice that they are now reunited in love and in the presence of the God they so faithfully served throughout life.
An obituary of their lives will appear in the next magazine.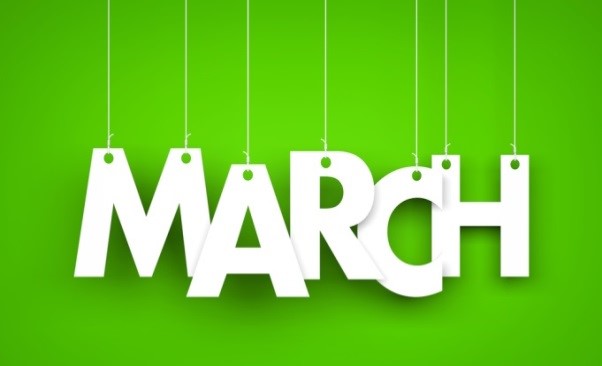 Circles Start here…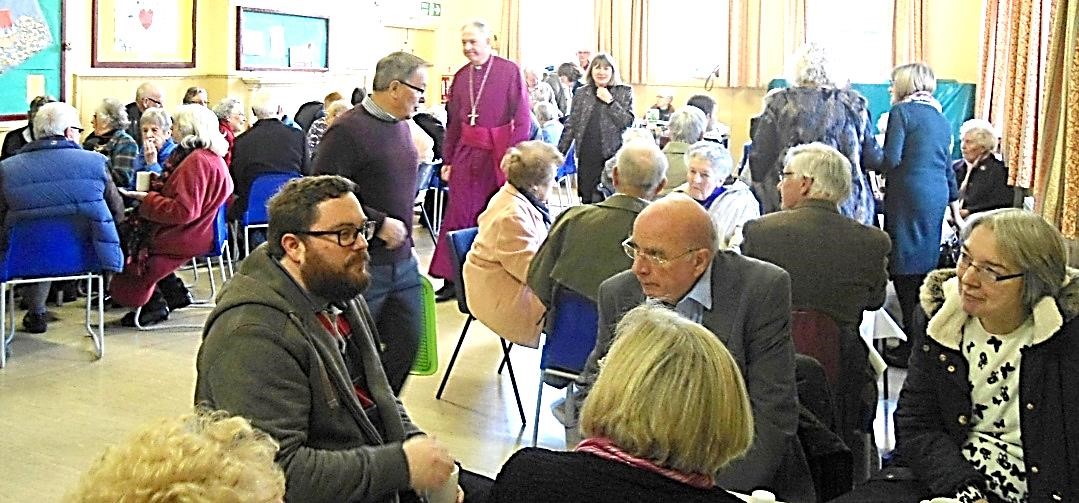 Following on from the Start! discipleship group which ran before the summer, those involved decided they wanted to continue to meet. So, Start! will meet again at the home of Neil & Heather, 2 Barnwood Close in Hooe, on Tuesday evenings October 10th & 31st & November 14th and 28th, at 7.30pm. And a second group, under the name Circles, will also meet, and will go a little deeper into the Bible and its application for everyday life. If you are interested in either group, get in touch in the first instance with Jennie or Dave on Tel: 941844.
A THOUGHT FOR THE MONTH
When the coffee is hot and the talk is good, and the feeling is easy,
and the laughter is light, and the memories are many
but the time is too short . . . then you know you are with a friend.
'TOGETHER @ 10' SERVICE
will be at
CHURCH OF THE GOOD SHEPHERD
SUNDAY, 15th OCTOBER 2017
Commencing at 10.00am.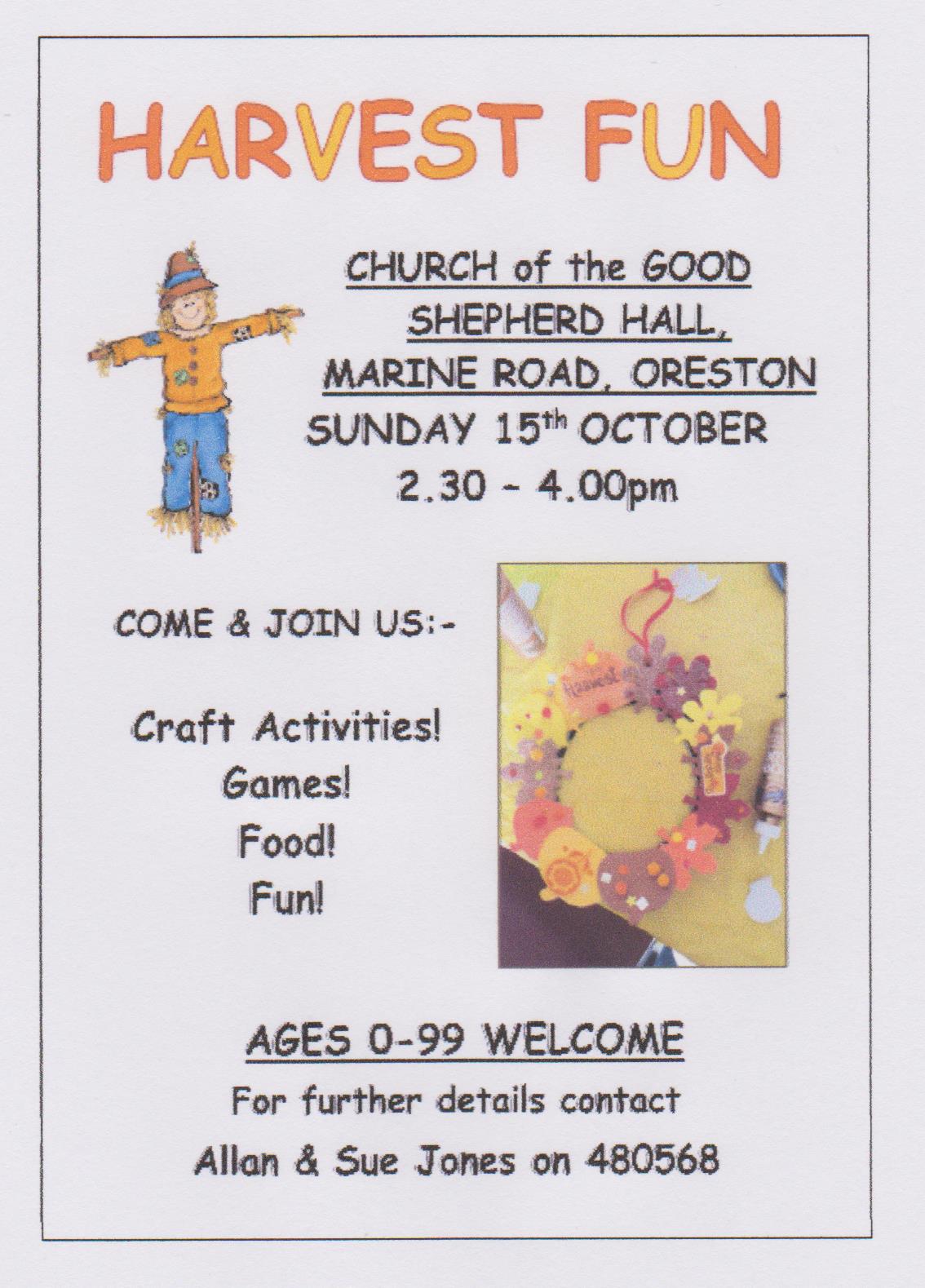 St. John's Church, Hooe
SUNDAY, OCTOBER 1st
10.45am
'HARVEST MORNING PRAISE'
Come and sing your favourite Harvest hymns
and celebrate God's creation.
ALL ARE WELCOME
Harvest Gifts to be collected for the Shekinah Mission
EVENSONG at St John's Church
on SUNDAY, 8th OCTOBER at 4.00pm
(this will be the last for the summer season))
~ ~ ~ ~ ~ ~ ~ ~ ~ ~ ~ ~
For your Diary:-
St John's Church
CHRISTMAS SALE
SATURDAY, 18th NOVEMBER 2017
Raffle Prizes, Cakes and Saleable items very welcome.
'YOUNG @ HEART'
Our hoped for speaker not being able to join us at September's meeting turned into a trip down memory lane. Members related both funny and serious experiences from childhood and later years.
We were told of the time when our now St John's Church Hall was the local Primary School and of the later move to the purpose built present building.
Of times spent on Jennycliff beach and the fun we all enjoyed there during the summer. Of memories of 'economical' recipes we were glad to use when times were so much harder than they are today; but everyone said they were never hungry in spite of the hard times. Of early days in our working lives and leisure times – and much more. All in all quite a fun afternoon.
Tea followed, then our Draw and because we were a small group instead of our hymn an appropriate prayer was read.
In October we look forward to some entertainment with Babs Cole, a local lady noted for her fund-raising and entertainment abilities. Please come if you can to what promises to be a really good afternoon. Bring a friend if you wish – new members are always very welcome.
Until then, best wishes, -Ruth Earl
The next Meeting is on Tuesday, 3rd October, 2.00-4.00pm,
in St John's Hall.
SOME SAINTS OF THE SOUTH WEST
St Seleven, Selevan or Levan
Son, or grandson of King Geraint and his name in Cornish or Welsh is equivalent to Solomon. It is said he lived his life as a hermit at Porth Chapel, below St Levan Church. It is said of his well water that it was good for relieving toothache and sore eyes. Seleven's name is also found in the adjoining parish of St Buryan, at Bosliven, which was in ancient times Bos-seleven or the house of Selevan. He made a prophecy that 'When with panniers astride, a pack-horse can ride through St Levan's stone, the world will be done!'
St Senan
Patron of Sennen, the most westerly Cornish parish. Possibly a link with St Senan of Scattery Island in the Shannon estuary.
St Sithney
Patron of Sithney, a softened Cornish form of Sezni. This saint was buried in Sithney Church and it is said that when the weather was poor on his feast day the cross and banners went around themselves without the help of any human agency! Sydney, Australia, owes its name to this Cornish Saint who could kindle fire and turn water into wine. He died in 529.
(from 'Saints of the South West' by James Mildren)
'TOGETHER @ 10' AT HOLY FAMILY – 17/09/2017
A goodly number of us gathered at Holy Family this morning for our monthly Get Together Service – 'Together @ 10'.
The theme of the Service was taken from St Matthew's Gospel reading set for today – the parable of the forgiven/unforgiving servant.
The sermon focussed on the need to seek forgiveness and to grant forgiveness even for the most heinous crimes such as murder if the perpetrator genuinely repents and seeks forgiveness and reconciliation.
This theme was carried through into our prayers. We were invited to move around and visit three prayer stations. At one we were invited to consider the wider problems of the world and the situations that require forgiveness and reconciliation. We were invited to write about a situation and to post the prayer onto an outline of the cross. This cross was later affixed to the front of the altar table.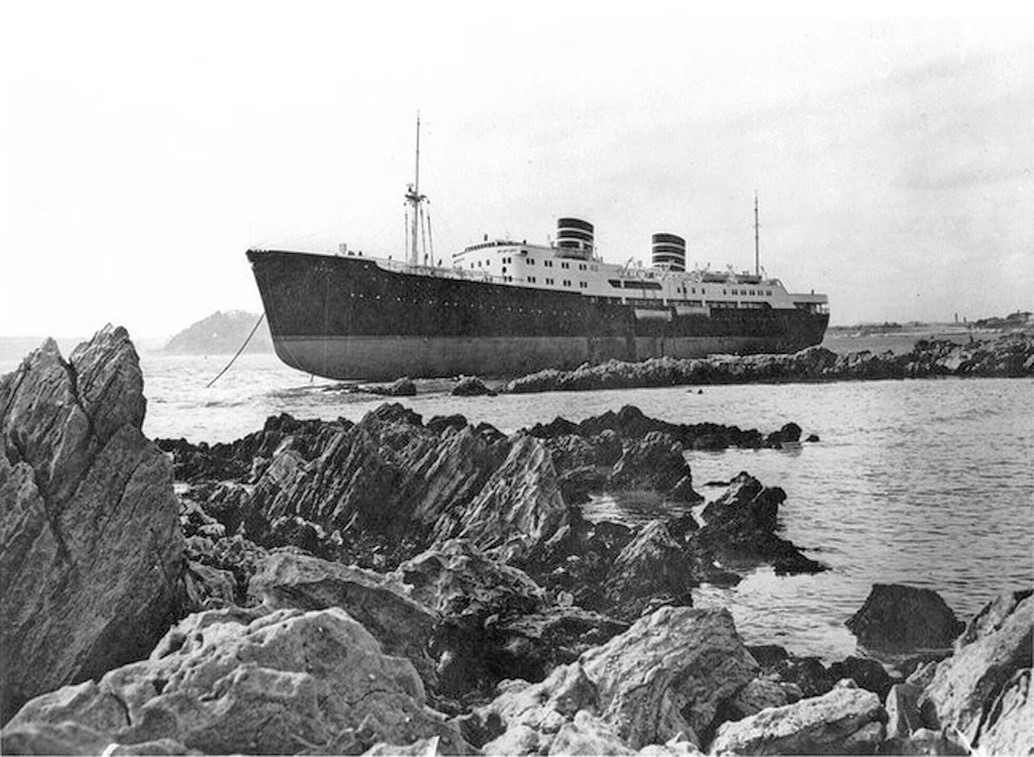 The second and third stations were much more focussed on our personal lives. At one station we were invited to think of something in our lives, no matter how long ago it occurred, for which we are still carrying a burden of guilt. We were asked to pray for that situation and offer our sadness and repentance to God. We then placed a stone, representing that burden of guilt, into a bowl of water and watched it sink to the depths.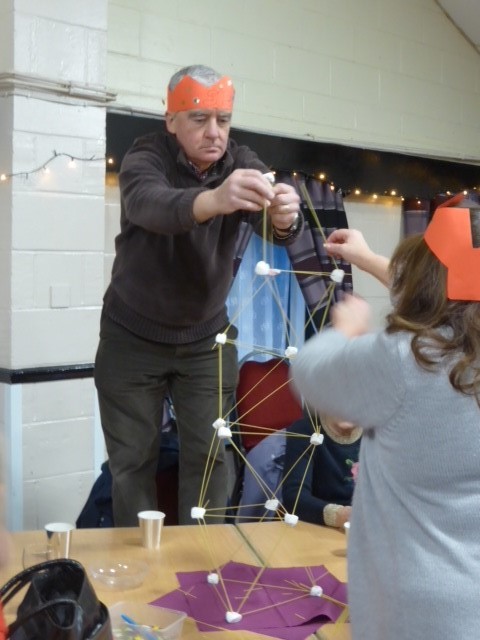 At the third station we were asked to recall a situation, again, no matter how longstanding, where we had been hurt by someone else whom we had not forgiven. Again we were invited to bring that anger and hurt before God and to lay it to rest by throwing a fizzy tablet into a bowl of water and watching all our anger and hurt directed towards that person dissolve away before our eyes as the tablet dissolved.
A very powerful and spiritual time of prayer with not a word spoken out loud. You could have heard a pin drop during the whole prayer time.
The music throughout the Service was fixed on the theme and powerfully reinforced the message.
Altogether, an extremely uplifting and thought provoking time of worship and
fellowship. -Tony Banbury
THE RAINBOW PROJECT ~ CHRISTMAS SALE
Have you the time to spare a thought about children without parental support and who gives them presents for Christmas, well the Rainbow Project Plymouth Charity are holding a Christmas Sale to raise £10.00 for each of the 70/80 children in the Home at Ilisua, Romania .
The Home is in the north eastern part of Romania and the Charity started when television programmes showed the appalling conditions of children in Romania living in state Homes. We have been holding sales in various places ever since.
Recently we sent funds over to pay for an outdoor play area so that the children can play outside in harsher weather conditions, the only place for them to play at the moment is in their dormitories.
The Sale will be held at Bee Pugsley's home,
7, Furzehatt Way, Plymstock PL9 8LP,
on Friday 10th & Saturday 11th November
10.30am to 2.00pm.
So why not join us for a hot nourishing lunch each day or coffee and home-made cakes and chatting to all the volunteers?
The charity has been helping children in Romania for many years and our Chairperson, Bee Pugsley, and other committee members visit the Home to monitor all improvements.
The Charity also works in Vulcan, near Brasov, to help more children and very poor families. It is exciting to visit both parts of this beautiful country and to see how our fundraising makes a big difference to many people's lives. Unless dire poverty is experienced first-hand one cannot imagine the difficulties many people live through day by day, with no running water or electricity.
Come and see also what we will have on sale and bag a Christmas bargain. We have many adventures as we meet together and organise sales and we are blessed with having many fantastic volunteers who help week after week. Looking forward to seeing you all!
-Bee Pugsley
R E M E M B E R:
BRITISH SUMMER TIME ENDS
ON OCTOBER 29th 2017.
CLOCKS GO BACK 1 HOUR.
PLYMSTOCK GARDENING SOCIETY
The meeting on Monday, 23rd October 2017, is:
'Secrets of a Successful Garden' with Graham Titchmarsh,
Professional Gardener, Thorn House & Langdon Court, Devon.
We meet at Plymstock United Church Hall, Plymstock Road, Oreston. (The Hall is open at 7.00pm). New members welcome.
Contact No. 01752 290526. -Belinda Witts, Speaker Secretary
PLYM VALLEY HERITAGE
The next meeting of PVH on Thursday, 19th October, 2017, In St John's Hall is:-
HEMERDON MINE with Alan Feardon, MD Wolf Minerals
Members free – Visitors £3. All welcome.
HOOE & TURNCHAPEL LADIES GROUP
We meet at the Hooe & Turnchapel Community Centre on the 1st and 3rd Tuesday of each month at 8.00pm. ALL ladies welcome.
Our programme for OCTOBER 2017 is:-
OCTOBER 3rd RAME HEAD COAST WATCH
OCTOBER 17th EASY EXERCISE
For further information please contact: -Diane McCarthy (Sec) Tel: 311931
AS IT WAS . . . . . .
Ah! A summer's day and horse racing at Plymouth.
Horse racing started at Chelson Meadow shortly after the Laira Bridge was opened in 1827, when flocks of people crossed the newly opened Earl of Morley's cast iron bridge to see the Plymouth, Devonport and Stonehouse racing circuit. The above picture was taken in the 1920's.
During the First World War, when horse racing temporarily ceased, the site was used as an airfield, but after the war the racing figures declined.
First to go after the war was the race course at Randwick Park (next to Plymstock Road) named after the famous racecourse at Sydney, Australia, this was sold for housing development.
Then Chelson Meadow, which for a time, after the closure in 1930, was used by the Great Western Railway for postal flights. It then remained as meadowlands until 1961 when Plymouth City Council, turned the site into a re-cycling site.
Today, the nearest national horse racing circuit is at Newton Abbot.
Community News
The flu jab
Flu vaccination is available every year on the NHS to help protect adults and children at risk of flu and its complications.
Flu can be unpleasant, but if you are otherwise healthy it will usually clear up on its own within a week.
However, flu can be more severe in certain people, such as:
anyone aged 65 and over
pregnant women
children and adults with an underlying health condition (such as long-term heart or respiratory disease)
children and adults with weakened immune systems
The best time to have a flu vaccine is in the autumn, from the beginning of October to early November, but don't worry if you've missed it, you can have the vaccine later in winter. Ask your GP or pharmacist.
Most injected flu vaccines protect against three types of flu virus:
A/H1N1 – the strain of flu that caused the swine flu pandemic in 2009
A/H3N2 – a strain of flu that mainly affects the elderly and people with risk factors like a long term health condition. In 2017/18 the vaccine will contain an A/Hong Kong/4801/2014 H3N2-like virus
Influenza B – a strain of flu that particularly affects children. In 2017/18 the vaccine will contain B/Brisbane/60/2008-like virus
The nasal spray flu vaccine and some injected vaccines also offer protection against a fourth B strain of virus, which in 2017/18 is the B/Phuket/3073/2013-like virus. Reviewed: 12/07/2016
City Council Defections
Plymouth City Council is now a two party authority with the defection of three UKIP councillors John Riley (Honicknowle), Maddi Bridgeman (Moor View )and Christopher Storer (Ham) to the Conservatives. The Conservatives hold 30 seats to Labour's 27 seats. 10 September 2017
Maritime Autonomy Centre
The French company Thales is planning to open a maritime autonomy trials and training facility at Turnchapel Wharf. As well as securing 20 highly skilled jobs, the move gives the company a foothold for further expansion in the city. The waterfront facility – at the site of the former Royal Marine base – will provide access to trials areas for development of cutting-edge maritime autonomous systems. The facility will act as the key maritime integration, test and evaluation centre for the combined United Kingdom and French Maritime Mine Counter Measures Programme. 12 September 2017
Community Grant Scheme
Plymouth ward councillors have an annual grant allocation of £3,500 to fund community activities and projects in their wards. Awards made by Plymstock Ward Councillors up to 17 August 2017:
Plymstock Radford
Ken Foster £100 (£3,500.00)
Wendy Foster £100 (£3,500.00)
Michael Leaves £700 (£3,500.00)
Plymstock Dunstone
Nigel Churchill £1,300 (£3,159.01)
Vivien Pengelly £1,302 (£3,358.98) Kevin Wigens £1,299 (£3,159.01)
Allocations made in 2016/17 in brackets.
Last year Radford Ward Councillors made a combined allocation of £6,300 for The Old Wharf path tarmac works.
Register Office to Move?
Proposals being considered by Plymouth City Council to move the Register Office to a new home as part of a package of improvements designed to give people a better experience during key life events.
The registration service, which every year registers over 4,400 births and deaths, could have a new base in the Council House. Under the proposals, rooms within the Council House could be transformed into a venue for more intimate weddings and other ceremonies.
The programme of changes has been designed to make it easier for people to access the service. Registration staff is now based at the Coroner's Office in Derriford and people can now visit to register deaths there. Registration services could also be available in some libraries.
Bus Travel Information Upgraded versions of Real Time Passenger Information (RTPI) systems have been installed at bus stops across Plymouth giving accurate information on bus arrivals and departures.
More than half of the displays have been replaced with a new, more versatile design that allows more information, such as stopping locations and images to be shown. Displays along Royal Parade are now fully operational with the rest of the city expected to follow in the next few weeks.
The new displays operate on a mobile phone network, speeding up communication between buses and displays and improving the accuracy of wait times shown. It will also reduce the number of buses that don't appear on the system due to a lost connection.
It will also be possible to remotely monitor the displays allowing faults to be detected and repaired more quickly and also allow important service messages to be shown at short notice
Other improvements include all displays being capable of providing audio information for the blind and visually impaired, via a special key fob. Although this service is not yet operational we are working with Improving Lives Plymouth (formerly the Hearing and Sight Centre) to test it and decide on the best way to make fobs available. Posted: 17 August 2017
New bigger litter bins
Larger multi-use bins have appeared in parks, on streets and playing fields over the past few months.
The bigger bins are marked to indicate they are for both litter and dog waste.
The project has involved making sure that bins in over 600 locations – and that doesn't include the city centre, the Hoe and Barbican – have an individual reference number and an assigned collection regime.
Once the reference numbers are marked on the bins, the public will be able to report the exact location of a bin – either online or by phoning 668000 if they spot a bin that needs emptying.
The project also includes installing dual recycle-and-go bins at 18 shopping centres and areas to encourage people to recycle when they out and about. Posted: 15 August 17.
Note: The deadline date for items for November 2017 Magazine is Oct 15th 2017
Our thanks to the Advertisers who sponsor this Magazine.
Advertisements and service quotes do not imply recommendations on the part of the Church.
Opinions expressed are not necessarily those of the Editor.
Printed & published by St John's DCC, Hooe, Plymouth UK. © Plymstock & Hooe PC